History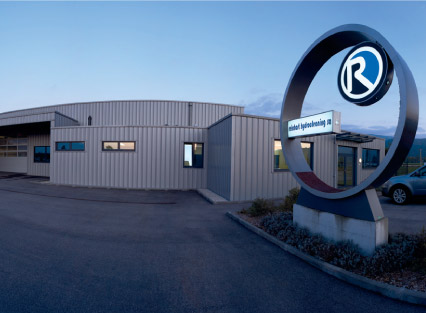 The Reinhart Hydrocleaning SA (RHC SA) with its Cleaning Technology (Reinhart Cleaning Technology - RCT) is a family business.
In 1980 Giacomo and Pietro, sons of A.J. Reinhart, continued the business.
They developed the art of pipeline cleaning with the technology of the time.
In the past years their sons Robert (since 1998), Roland (since 2000), Luca (since 2008) and Max (since 2014) joined the business and expand the company in the ways of new ideas, knowledge and personal.
The mixture of new ideas and existing experience allows Reinhart Hydrocleaning SA to reach the limit on each project in order to achieve the clients' satisfaction.
Key Dates
| | |
| --- | --- |
| 1952 | 1st hydromechanical cleaning (HMC) with the Reinhart Cleaning Technology (RCT), the 21 April of a WATER pipeline in Switzerland. |
| 1953 | 1st HMC with RCT of an INDUSTRIAL pipeline in Italy. |
| 1954 | 1st HMC with RCT of a GAS pipeline in Germany. |
| 1962 | 1st HMC with RCT in a steel factory in Germany. |
| 1970 | 1st HMC with RCT in a german coal mine. |
| 1973 | 1st HMC with RCT in a VERTICAL pipeline. (1000m) |
| 1977 | Development of the 1st MEDUSA" tool Ø1200 mm. |
| 1992 | 1st HMC with RCT of new pipelines for AIR-LIQUIDE/Paris. The cleaned pipelines are for nitrogen, oxygen, ultra-pur oxygen, carbon dioxide, etc. |
| 1994 | The RCT is a fix componant of the AIR-LIQUIDE oxygen pipeline procedure. |
| 1996 | 1st step OFF-SHORE for BP in Scotland. |
| 1997 | 1st HMC with RCT of a NUCLEAR pipeline in France |
| 2007 | Development of a 24'' hydromechanical cleaning tool (HMCT) for maintenance dewaxing and corrosion cleaning a 360km pipeline. |
| 2008 | Development of a 16'' HMCT for maintenance cleaning of 22km Inconel coated pipeline. |
| 2008 | Moving in the new premises. |
| 2009 | 95% of the cleaning tool fabrication is done by ourselfs in the swiss RHC SA workshop. |
| 2010 | Development of a RHC 20'' Bidi-HMCT for cleaning of a loading-line by collectingwax deposit. |
| 2011 | Development of a RHC 8'' HMCT to clean flexible pipes. |
| 2012 | Development of a RHC 20'' HMCT for dewaxing a pipeline with very low flow (under 0.02m/s). |
| 2013 | Moving in the new offices. |
| 2013 | Certification of ISO 9001 and 14001. |
| 2014 | Takeover of the new test premises. |
| 2014 | Certification of OHSAS 18001. |
| 2014 | Development of a RHC 8'' HMCT for ironoxyde removal of a inconel coated pipeline. |
| 2014 | Development of a RHC 40'' HMCT for epoxyde removal of a brine pipeline. |
| 2015 | Recertification of ISO 9001, 14001 and OHSAS 18001. |